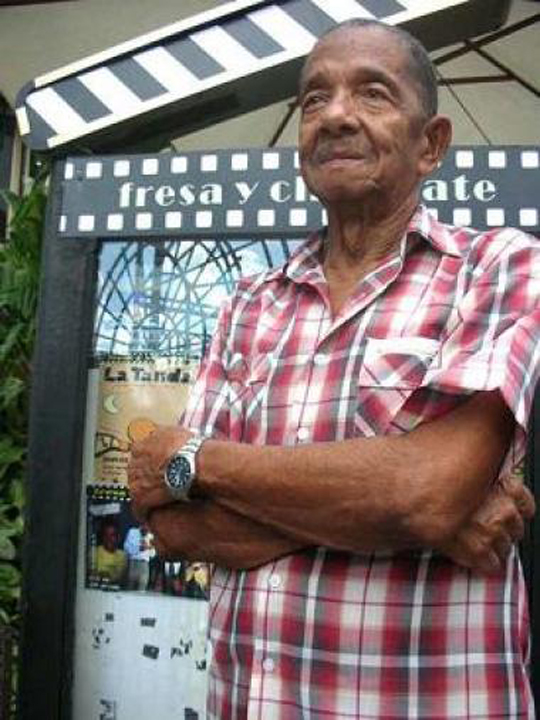 Havana, Cuba. - Two facts marked Luis Marquetti's life forever upon graduation from the Regular School of Teachers in 1922. He learned the basics of music that eventually helped him venture into composition, and he delved into literature until he ended up writing two novels and a few verses.
Marquetti was a dedicated educator throughout his lifetime. Dedication and love always characterized his links with the profession. His wife Aida was also a teacher and the union of both lasted beyond death, because she became source of inspiration for many of his best compositions.
Although Luis Marquetti was born with a gift for composition and trained in this art by entertaining his classes with rhymes; real inspiration came after his 40's. In 1941, he composed "Madrecita", his first work and a song dedicated to his mother. Since then, there is no better way to approach the human being that gave us life from music than through this theme. Singer Antonio Machin did it many times and took this song to many different stages, giving fame and glory to its composer.
Luis Marquetti was an unknown composer until the fourth decade of his life, but he knew how to wait and the outcome could not be better. The composer born in Alquizar wrote his first piece in only three minutes and it paved his way to success. "Deuda", written in 1945, quickly conquered the Hispanic universe with its mild reproaches.
Mexican Pedro Vargas immediately fell for this bolero, but it was Roberto Faz who recorded it with his band and turned it into a hymn for all lovers.
Marquetti then composed many other pieces that reached the entire continent in the voice of renowned singers. "Amor que malo eres" was at the top of the list and became his most famous bolero, recorded by Chilean Lucho Gatica and Mexican Pedro Vargas. However, the song that made a legend of the composer from Alquizar was "Alli donde tu sabes." The song became a runaway hit in the voice of Barbarito Diez, who also recorded and disseminated it in different stages.
Other titles resulted from Luis Marquetti's inspiration, as popular as "Entre espumas", which was also part of Barbarito Diez's repertoire. "Porfiado corazon", on the other hand, was a favorite of Ñico Membiela and Roberto Sanchez; whereas "Plazos traicioneros" succeeded many times in the voices of Cuban Vicentico Valdes and Puerto Rican Hector Lavoe.
"Desastre" was equally fortunate, sung many times by Roberto Faz; whereas "Llevaras la marca" was equally successful with Antonio Machin, and was also rendered by Dan-Den, the band founded and led by pianist Juan Carlos Alfonso.
Lyricism stands out in every Marquetti's composition. He always tried his lyrics to enrich the vocabulary of his students and the all the people who heard his compositions. He never wrote lyrics in which women were treated contemptuously, discriminatorily, discourteously and much less offensively or rudely. The songwriter from Alquizar dexterously used literary resources, because he was a sensitive man and also nourished with the reading of extraordinary writers. His compositions are known for poetic lyrics and unrepeatable melodies, capable of transcending times and borders.
Luis Marquetti's songwriting catalog consists of over 70 compositions, including guarachas, street calls and Afro, although boleros brought him global fame. Despite the fame of his compositions, very few singers met the author personally, because Luis Marquetti never left his hometown and died there at the age of 90.
His compositions traveled the world in the voice of many singers, who made these love stories theirs. Without ever leaving his hometown, Luis Marquetti possibly became the most famous child of Alquizar worldwide.
August 24, the date of his birth, was declared Cuban Authors' Day in his honor. Coincidentally, Benny More and Moises Simons, two other great stars of national music, also saw the light on that date. Our music is very proud of them, as much as of Luis Marquetti, because this teacher and composer from Alquizar brought fame and glory to his hometown, to bolero and to Cuba.
Translated by Pedro A. Fanego