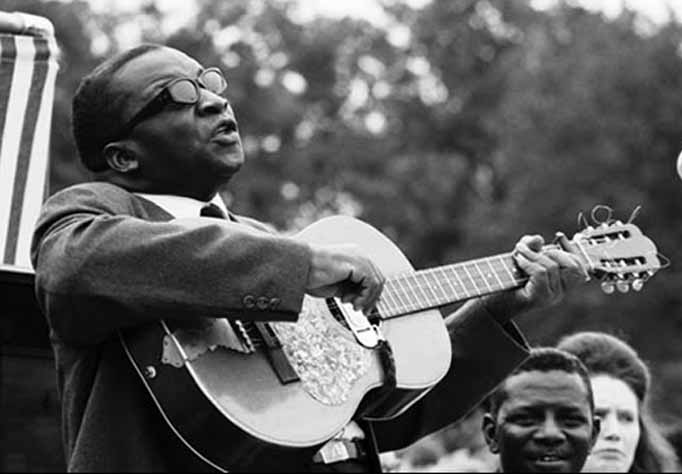 Havana, Cuba. - Arsenio Rodriguez was one of the greatest Cuban musicians and Soneros. The remarkable composer and three double-stringed guitarist was born in Matanzas in 1911, but lived in Güines almost all his childhood and part of his youth. There he learned to play drums, xylophone, guitar and three double-stringed guitar, an instrument in which he became a true virtuoso. He then continued his career in the capital city as three double-stringed guitar player of Boston and Bellamar sextets.
Arsenio Rodriguez is considered a pioneer and founder of music ensembles in Cuba. In 1940, he founded "Todos Estrellas de Arsenio Rodriguez", an ensemble that played Son; breaking the traditional standards of the genre and enjoying great acceptance of the dancers of his time, due to the peculiarity of their rhythm. But its leader also stood out for his remarkable bolero and Son compositions.
Several Son Montunos stand out in the Wonderful Blind Man's catalog, such as "Tumba palo cocoye", "Fuego en el 23" and "El guayo de Catalina", among other anthological pieces.
Arsenio Rodriguez stands next to Ignacio Piñeiro, Miguel Matamoros and Benny More, in the summit of the greatest Cuban Soneros of all times.
Translated by Pedro A. Fanego