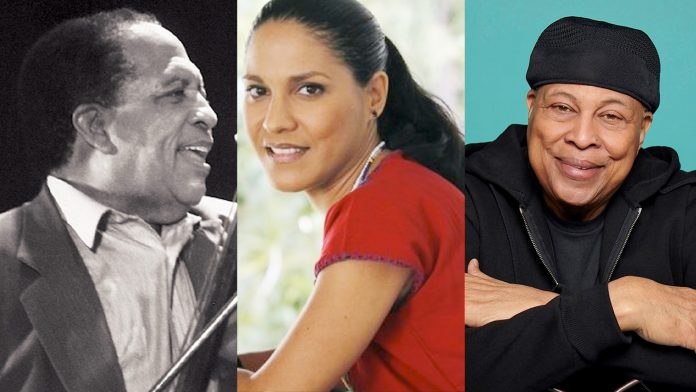 Chucho Valdés, Israel Cachao López and Haydée Milanés are the three Cuban artists that make up the list of the best 50 Latin albums of the decade, prepared by Billboard magazine, as reported by several digital media.
Cachao López was included thanks to the phonogram The last mambo, published in 2010, but which includes a concert by the Cuban musician in Miami, in 2007.
On the other hand, Chucho, considered one of the best pianists in the world, entered the list for the album Jazz Batá 2, which is dedicated to the centenary of his father, Bebo Valdés.
And the young Cuban woman, Haydée Milanés, has once again put the name of Cuba very high, because she was incorporated to the list by her double album Amor-Amor Deluxe, in which she honors her father, Pablo Milanés, performing her songs alongside important figures of Cuban and international music, such as Carlos Varela and Joaquín Sabina.
In the list of the 50 best Latin albums of the decade, Diego El Cigala also stands out with Indestructible (2016), an album that "passionately connects" the musical traditions of America and Spain, and has the collaboration of the Cuban pianist Gonzalo Rubalcaba; the Puerto Rican duo Calle 13 with its anthological album Entren los que quieran (2010); and the Dominican star Juan Luis Guerra with Everything has its time (2014).
In addition, there are records of successful artists of the Latin scene such as Enrique Iglesias, Shakira, Alejandro Sanz and Marc Anthony, of the renowned Uruguayan singer-songwriter Jorge Drexler, the missing Mexican singer Juan Gabriel, the successful group Maná, as well as popular representatives of the Urban music like Ozuna, Karol G, J Balvin and Bad Bunny.
Translated and Edited by Susel Esquivel