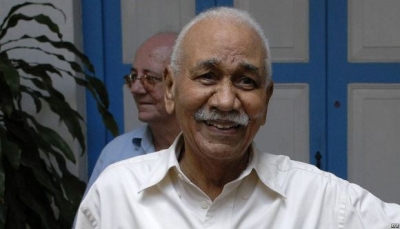 The song "La Lupe", a sublime tribute to the Mexican women and a song of revolutionary struggle marked the beginning of the profuse career of the composer and commander Juan Almeida Bosque, who since 1956 wrote more than 300 songs from almost every genre.
They say that in Sierra Maestra he went to battle with little papers in his pockets where he pointed to musical ideas and stanzas that between battles took shape.

In those years of war, the young Almeida, dreamer and romantic, composed love ballads full of tenderness and lyricism.
From 1970 the music of Juan Almeida begins the assimilation and reinterpretation of other styles, redefined with generic elements of Cuban music, without losing its attachment to the song.
Translated by Susel Esquivel