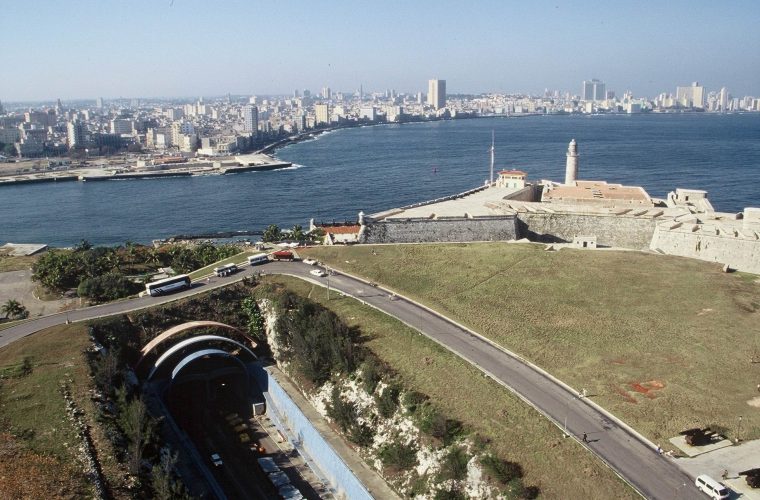 The Tunnel of Havana is considered one of the 7 wonders of civil engineering in Cuba and was built beneath the bay of the capital city. It is a majestic work completed in 1958. It was built by the French Company Societé des Grands Travaux de Marseille. It involved the effort and intelligence of numerous professionals, since it was necessary to work for months beneaththe water of the ocean, with special equipment and in the middle of an environment populated with animals, such as sharks.

Before its construction, the inhabitants of Havana traveled using a road that facilitated traffic to the East, they wanted to avoid bordering the bay, a route of more than 20 kilometers, with very narrow roads and with more than half an hour of travel.

The Construction work began on September 19th, 1955, it lasted two years, eight months and 12 days. It was inaugurated on May 31st, 1958 but to achieve the work, more than 250 thousand cubic meters of rocks and 100 thousand cubic meters of sand had to bedug up. A reinforced concrete pipe system had to be designed to hold out a considerable amount of tons of water and planimetric, altimetry surveys and calculations of land drawings were made. It is said that the work cost 35 million pesos with the Vía Blancahighway.
Translated by Susel Esquivel